Dublin is the capital of the Republic of Ireland, and it's perched on the banks of the River Liffey. The city has an extraordinarily rich tapestry of history and culture on show, and regardless of what particular interests you may prefer, you'll be totally spoilt for choice for things to do and see throughout the area.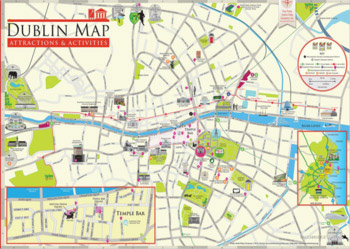 If you like an early start, and enjoy an invigorating walk, jump on the Dart railway to Howth, and the Bog of Frogs loop walk. There are 4 signposted walks. The longest – probably the best – is 12 kilometres long, and you should make it round in about 3 hours. Once you head out of Howth village, it's easy to forget that Dublin town centre is just up the road. You'll be able to take in some beautiful coastal views from the path that runs close to the cliff edge, and then toward the south, civilisation, along with Dublin Bay, is revealed.
Dublin Discovery Trails is a series of self-guided walking trails available on a free downloadable App. This enables you to explore the city with the assistance of audio, just like a tour guide.
---
­You can't go to Dublin without a visit to the castle, which became the centre of Norman power in Ireland, and was founded in 1204. The castle complex boasts of a number of free museums and The Chapel Royal with its exquisite gothic architecture.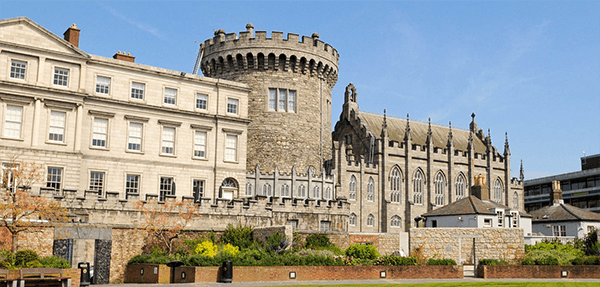 ---
City Hall was once Dublin's merchants' Royal Exchange and it's a perfect example of the Georgian style. It was beautifully built between 1769 and 1778. Pause for a moment inside the circular grand entrance and soak up the atmosphere where merchants once discussed business.
---
Marsh's Library was opened in 1701 and is tucked away up a side street out of view, but if you do manage to find it, you're in for a treat. Named after the archbishop Narcissus Marsh it's a working research library and museum combined.
---
In the centre of town, The General Post Office stands proudly – a rather imposing building that was designed by Francis Johnston. The GPO is practically a living history exhibit because the building is still used for its original purpose, but also serves as a reminder of the 1916 Irish rebellion. There is an interactive-styled museum that reveals the circumstances surrounding the volunteers' uprising.
---
The Guinness Storehouse is located at the heart of the St James's Gate Brewery, which has been there since 1759. Interestingly, Arthur Guinness signed a 9000-year lease, and so expect to see it for a few more years yet. Head up to the Gravity bar for a taste of the famous black stuff and take in the wonderful city views whilst you're up there.
---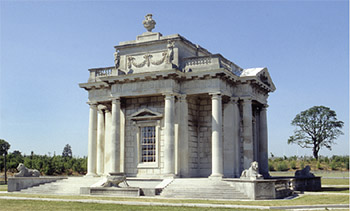 Casino at Marino is a charming folly built by a Scottish architect in the 1750s, and it's a superb example of the Neo-Classical era. Although the casino is quite a small structure, hiding inside, it has 3 floors and 16 rooms. There are other building deceptions too. The Roman funerary urns on the roof are actually chimneys, and four of the mighty columns are hollow and used as rainwater drain pipes.
In the event that your itinerary includes a visit to a real casino – sometimes referred to as player clubs, and usually members only – Dublin has an excellent portfolio of casinos offering traditional card games and roulette, along with electronic amusements.
---
To cap the tour off, try a little retail therapy because Dublin has an amazing array of unique shops full of surprises and bargains. Liberty Market's lively atmosphere is a magnet for shoppers looking for gifts and treats. Dublin even has an antiques quarter. You'll find a multitude of shops and galleries with arts and crafts to browse.